If you have varios goods to transport with Cargo aircraft to to Makhachkala, and do not know how to do this operation, you are at the right place. You can save time by choosing this service which is especially common in recent years. All the packages, parcels and all others that you want to send to the capital of Dagestan, Makhachkala you can choose air cargo option. Sending your belongings to all over the world airports with Plures Air, is quickest, safest, securest also effordable way.
Information About Makhachkala
Makhachkala, the capital of the Republic of Dagestan is a beautiful city and a region that different communities live together. Because of its closeness to the Caspian Sea, air is humid and warm at Makhachkala, it is a lush place. Population consists of 577. 990 people. To Makhachkala, daily train service from Russia, Moscow is avail, it can be reached by two nights travel. With our air cargo service to Makhachkala, rapid transportation of shipments to the region is provided.
Because of arid lands, people deal with animal husbandry rather than agriculture. Due to the development of animal husbandry, region is famous for dishes made with lamb. A dish named "Chudu" cooked with mixed vegetable and meat is very well known. Fastfood concept is not very common in Makhachkala. Pasta made with lamb is also one of the most beautiful dining. Makhachkala is a fairly quiet place, nightlife is undeveloped. It is one of the few cities that traces of traditional culture can be seen.
Makhachkala is the capital of Dagestan, an autonomous republic of the Russian Federation.
Makhachkala - Turkey Map
A Brief History
In ancient Dagestan, the transition to settled life began in prehistoric times with agriculture and animal husbandry. Sabatinies, Beloziors and Scythian tribes emigrated to the region and BC 4th century, northern Albanians has been dominated region. After the struggle with the Romans and the Sassanid, in 7th century, the region came under the sovereignty of the Caspian kingdom. Until the 16th century, Dagestan region was under the sovereignty Arabs, Mongols and Tamerlane's, after the 16th century, defeating the Ottoman Empire and Iranian forces, they began their fight for independence and freedom. In 19th century, during the struggle began against tsarist Russia in the years 1834-1859, "Shamil's Imamat" state is established. Although the struggle for freedom of Dagestanis get appreciation from the whole world, it remained under the sway of Russia until the early 20th century. Dagestan was established in 1920 as an Autonomous Soviet Socialist Republic, with the collapse of the USSR in 1991, has become one of Russian Federation's autonomous republic.
Geography and Climate
Makhachkala city is the economic, administrative, political and cultural center of southern Russia. Makhachkala hosts a rich diversity inherently, it hosts hot water resources and the Caspian Sea. Today, city is emerging with its restaurants and tourism. While the average temperature during winter months is between -1 and -2 degrees in the city on the banks of the Caspian Sea, a semi-humid climate is effective and in summer temperature measured as 22 degrees.
Economy
Dagestan country has a system specialized in agriculture and industry. Industrial enterprises such as; Diesel vehicles, low voltage equipment, metal cutting, woodworking tools, are located in cities such as Makhachkala and Derbent. In addition, international sea trading port and airport is available in Makhachkala. Non freezing railway has linked to trade and fishing ports. Oil loading facilities at the port are also available. Many facilities with advanced technologies complying with ecological rules constructed, new investments continues in the city.
Population and Demographic Structure
The majority of about 600,000 inhabitants is Sunni Muslim in the city, the rest is Christian. Population consists of various ethnic groups with almost same rate. City population constitutes by 21% Avars, 18% Russians, 15% Kumyks, 13% Dargins 12% Lak and Lezgins.
Cultural and Social Life
In the city of Makhachkala which is Dagestan's cultural center, there are structures supporting various cultural activities such as; Avar, Kumyk, Russian, and Laklar owned theaters, puppet theaters, philharmonic, Dagestan State Song and Folk Dance Ensemble, the Dagestan State Lezginka Folk Dance Ensemble, cinemas, museums and libraries. At the same time, as the country's science center, the Dagestan branch of the Russian Academy of Sciences, agriculture and technology institutes, Lenin University, medical school and labs are in Makhachkala. A private Turkish High School opened by Turkish businessmen in Makhachkala for Dagestan's education system, it has been delivered to the local administration. The language taught in the country is Russian. With a very short weekly hours, courses are taught in the language used by the Avars.
Some of the newspapers and magazines published in Makhachkala are; Dagestanska Pravda, Comrade, Jensina Dagestani, Mahaçkalinska Izvestia, Novo Dela as being outstanding.
Also, Dagestan Human Rights Protection Centre, Peace and Community Development Center, Danko, Dagestan Mother and Children Protection Association, Humanitarian Initiative Foundation, an association such as the Republic of the Union of Artists of Dagestan, foundations and non-governmental organizations are active in Makhachkala.
Although the city Mahackala has been home to many ethnic groups, in a sense is leading the country, socialy, culturally and the politically. City is Live, and supports it with every aspect, billboards, modern cafes and restaurants as well as a variety of cinemas. Lamb products are the most used in local cuisines and Makhachkala. Hinkal is one of the most famous dish cooked with a specific sauce and lamb meat. Chudu is a pastry was made from meat and vegetables and the other major flavor is Shaslik shish kebab.
Caucasian Games Festival and Peace Festival are events that add color to city and country.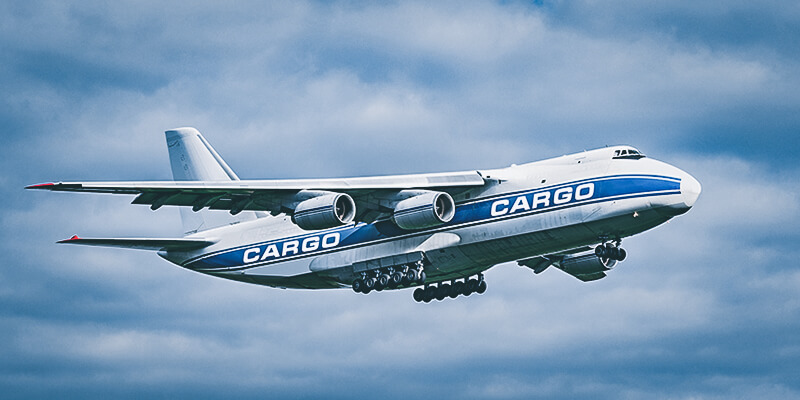 Quick Special Cargo Services with Plures to Makhachkala
Cargo aircraft can provide quick access to the city to send all kinds of goods. The only thing you need is, to meet the World of privileges of Plures Air. Plures Air Makhachkala air cargo services, within the scope of the expert team provides secure and safe delivery of your urgent courier and shipments to the region. Today's fastest methods of transportatin is performed by us. The most appropriate equipment by means of developed technology, experienced and well-trained staff brought together, Makhachkala air cargo services carries out packages, parcels and shipments with maximum security and speed and all are delivered to the address on time.
Plures' Makhachkala air cargo service consists of generally four main categories. These are partial cargo, air courier, special cargo and combined transport. You can either choose to examining in detail at our home page or by making a call to our customer service staff, they can give you most suitable delivery option. Plures will carry all your cargo and deliver it to the capital of Dagestan as fast as it can. With Plures, it is now very easy to send your cargo to the capital of Dagestan in a fast and reliable way. By choosing Plures' Makhachkala air cargo services you can provide fast and timely delivery. Sending your parcels with our door to door or airport to airport services, you can save time. By contacting the Plures' head office, you can get detailed information about Makhachkala air cargo and shipping services and give instructions for quick access of your cargo.