Air ambulance services, which have achieved a great success around the world in recent years, are now exclusively offered in Turkey by Plures. It is possible to prevent casualties that occur due to delays and transportation challenges, which are the greatest problems of health sector today by air ambulance services.
What is Turkey Air Ambulance Service?
Provided by Plures, a company which values human life more than its commercial purposes, Turkey air ambulance service is a credible option of health and transportation services utilized in situations when it is not possible to reach emergency patients by highway ambulances due to traffic, bad weather or transportation conditions. The service eliminates the problems encountered in emergency situations and provides convenience, speed and comfort in patient evacuations.
The air ambulances of Plures Air own all the necessary licenses in addition to being designed according to the regulations of the Ministry of Health and Civil Aviation. The technical maintenances, controls, repairs and sterilizations of these aircrafts are conducted regularly in order to enable their immediate take-off for any spontaneous emergency request without delays. Patients are rapidly transported to the nearest airport of their destination hospital always in a hygienic, comfortable and safe environment.
Ambulance aircrafts are specially designed and equipped to facilitate any necessary medical intervention during flight. In addition to the conscious and professional health personnel, the aircrafts have competent medical equipments to allow medical operations and deliveries of pregnant women on board as well. All health personnel of the air ambulances are dedicated to stabilize and improve the health conditions of the patients traveling on board in addition to protecting their patients in the best way possible.
Thanks to the Turkey air ambulance services and latest technology air ambulances, Plures has facilitated the survival of many individuals by the hard and dedicated work of its health personnel as well as the emergency medical interventions they have successfully carried on during evacuation flights.
The Types of Turkey Air Ambulances
Air evacuations are separated into two groups depending on the destination. Short range air ambulances are recommended for short distance patient evacuations whereas long range air ambulances are preferred for long destination medical flights. The suitable air ambulance for your flight will be determined by the help of the experienced Plures specialists.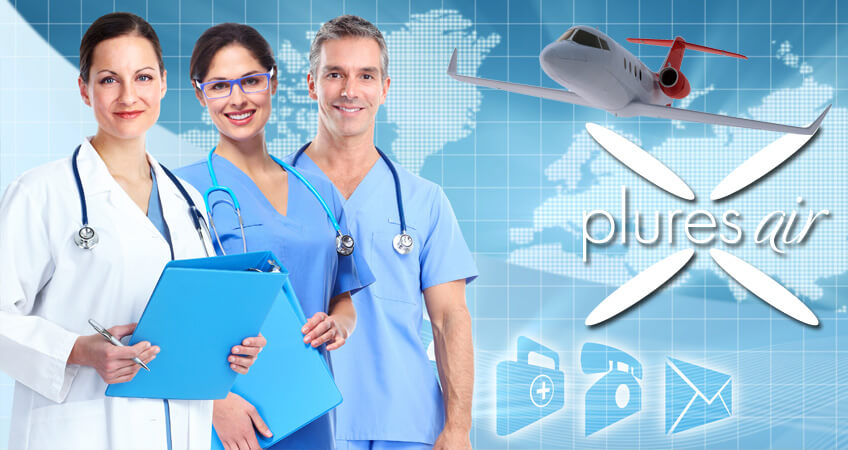 Service Cost and Details
Plures air ambulances provide 24/7 service to any region of Turkey. In order to allow every individual to benefit from the service, Plures Air offers numerous chartering options and alternatives to its clients.
The operation personnel of Plures always act considering the condition of the patient as well as the client demands and budget. All the operation details of the evacuation are conducted meticulously. The allocation of the most suitable aircraft and all the air operation process is administrated by the experienced personnel of Plures Air.
For more service and price information about Turkey air ambulance services you may contact Plures from +90544 206 85 56 or visit Plures website.